What is Somyeol2D?
Somyeol2D is a casual game. Somyeols are an almost extinct alien species. In Somyeol2D you have to rescue them.
You're controlling all of them at once. There are several different types of Somyeols which behave differently.
Somyeol2D is open source and was created during the Global Game Jam 2011. You can download prebuilt binaries or the sourcecode at our
Download Page
.
We're also proud to announce the successor of "Somyeol2D", just called "Somyeol" which is be available for iOS, Android, Blackberry and Bada. Check out the website for more information: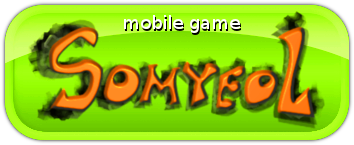 If you have any questions, don't hesitate to email us:
contact@somyeol.com
News
| | |
| --- | --- |
| 2011-09-04 : | New Mac Version is now available (for OS X Lion). |
---
| | |
| --- | --- |
| 2011-06-20 : | New Windows installer available. Visual C++ is now included and size optimized. |
---
| | |
| --- | --- |
| 2011-05-26 : | New Ubuntu packages for Maverick(10.10) and Natty(11.04) are out. They contain the bugfixes for the highscore saving issues. Source code packages are also updated. |
---
| | |
| --- | --- |
| 2011-05-23 : | The cake is not a lie! |
---
| | |
| --- | --- |
| 2011-05-16 : | New Windows binary installer ready for download. |
---
| | |
| --- | --- |
| 2011-05-14 : | Somyeol2D is now available at PlayDeb. |
---
| | |
| --- | --- |
| 2011-04-22 : | Version 1.1 ready for download for Ubuntu and Windows. It includes an Easter level pack, new Somyeols, Objects and major performance improvements. |
---
| | |
| --- | --- |
| 2011-04-06 : | New version ready for download. It includes fullscreen support and minor bugfixes. |
---
---
| | |
| --- | --- |
| 2011-02-10 : | Somyeol2D Presentation at Casual Connect Europe in Hamburg. |
---